Kosovo could become a wind energy producer in the near future as a 45MW wind project in the village of Zatric is on track to enter the construction phase with Siemens turbines next year.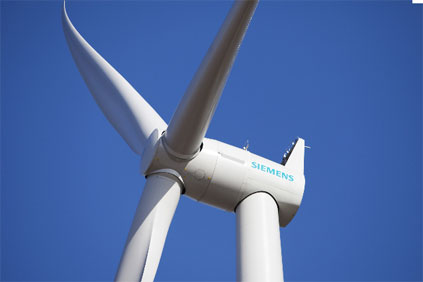 Christoph Kapp, chief executive of NEK, the Swiss renewable energy developer behind the project, said the Zatric project has received a preliminary operating licence, while the authorisation process should be completed by the end of this year. "It's realistic for construction to begin in 2014," he said.
Kosovo offers wind investors a feed-in tariff (FIT) of €85/MWh for ten years. Kapp said wind conditions at the Zatric site and two other Kosovo sites NEK is developing — with wind speeds of 6.8-7 metres per second at hub height — make the tariff economically feasible.
NEK aims to seal a framework agreement with Siemens to provide 3MW turbines for the Zatric wind farm, as well as machines for a planned 48MW wind farm in Budakova and a 51MW facility near Vushtri, some 25 kilometres north of the capital, Pristina.
If all goes according to plan, wind farms developed by NEK would provide the lion's share of the 150MW in wind capacity targeted for 2020 in Kosovo, which is nonetheless destined to remain a niche wind player.
"Kosovo is a real small country," noted Kapp. "It's not of interest to large utilities, which are concentrating on other Balkan countries, where they have more opportunities."