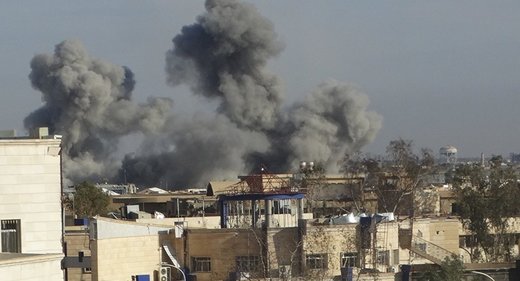 Comment: Psychopathic projection: deliberately accusing your 'enemy' (i.e. Russia and Syria) of doing precisely that which you do.
The civilian death toll from the airstrikes conducted by the US-led coalition against the Islamic State (ISIL or Daesh) jihadist group could reach 1,000 "within days," local media reported Sunday, citing a monitoring NGO. The US-led coalition of over 60 nations has been conducting airstrikes against the positions of Daesh in both Syria and Iraq since 2014.
The number of civilian casualties from the coalition's activities in both Syria and Iraq has already reached 967 and could reach 1,000 "within days," according to The Independent newspaper that cites the data of Airwars NGO tracking the number of the aerial campaign's casualties.
The newspaper added that at the same time, 11 of 12 coalition member states engaged in anti-Daesh strikes reported that no civilians were killed during their bombardments despite the Airwars' figures.
The Daesh is a designated terrorist group that controls large swaths of land in Iraq and Syria, where it has established a caliphate under the rule of sharia law. The terror group is outlawed in the United Kingdom and Russia, among other countries.