Demarcation, 139 intellectuals from Albania called on the government of Kosovo: No visa territories!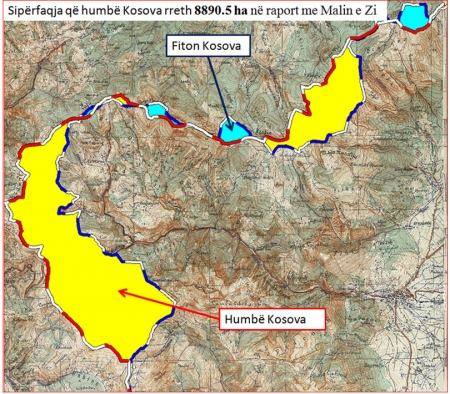 In the group of 139 intellectuals from Albania, academics, intellectuals, professors, researchers, journalists, professionals and students are united in a call to the Government of the Republic of Kosovo and Albania regarding the demarcation between Kosovo and Montenegro.
For more than a year, nationwide opinion is following major problems associated with the border demarcation between Kosovo and Montenegro. Was recently introduced to an additional condition that the Republic of Kosovo was set by the European Commission on visa liberalisation.
The ratification of the demarcation of the uncorrected, where risks losing Kosovo 8000-12000 hectares is an injustice to which we are determined to not to allow. "We turn to national governments and public opinion beyond this call. No visa territories! The last few weeks have been worried a condition precedent set for the people of Kosovo in terms of benefits of free movement in the Schengen area .
After the Republic of Kosovo has met the criteria of 100 conditions imposed, although they were different, and more than for all other countries that received the visa liberalisation, the EU imposed an additional condition: To give Montenegro a part the territory of Kosovo! This is a condition unjust, unreasonable and denigrating for every Albanian.
Kosovo parliamentary political parties protested without stopping for more than 7 months against the further fragmentation of Albanian territories in favour of the neighbours. Over 205 thousand citizens of Kosovo signed the agreement laying down. I ask the Government of the Republic of Kosovo do not accept the conditions that put the country in an unfavourable position compared with the region and with the declared values and norms of the EU.The Government of Kosovo is neither tight nor legitimise accept unfair terms and disproportionate compared with other countries.
I urge the government of the Republic of Albania not to be indifferent to fragmentation further Albanian territory, but use up to drain, all its options to stop an unfair condition, pernicious and unprecedented regarding the free movement of people. Border demarcation issues between two sovereign states, Kosovo and Montenegro and can not become hostage to international agreements that Kosovo connecting to third parties, in this case with the agreement Member States Schengen EU.
The Government of the Republic of Kosovo, the Government of the Republic of Albania and the Albanians in general should stop creating precedent to any right to membership in the European agreements grant their neighbours' territory. Kosovo borders with Montenegro is not a formal affair, a matter of justice, not a technical issue, a political issue, not a matter of bureaucracy, is a matter of sovereignty, is not just about Kosovo but is Albanian issues, "reads the statement which was signed by 139 intellectuals in Albania.