A 19-year-old former Islamic State recruit talks about life in a hotbed of militant Islam, and how close he came to joining the ranks of killers.
By Frud Bezhan
Kacanik, KOSOVO – A plume of smoke hangs over our table in the corner of a dark, shabby café in this rugged town in southern Kosovo. The lanky 19-year-old sitting next to me is chain-smoking through half a pack of L&Ms, his hands trembling as he recalls how he joined one of the world's most brutal militant Islamist groups.
Through his neatly trimmed beard, Adem, who asks me not to use his real name for fear of arrest, says he had never even left Kosovo. But two years ago, he found himself on the perilous and far-off Turkey-Syria border — a major entry point for foreigners seeking to join the ranks of Islamic State (IS).
He was taken by IS recruiters to a Turkish village, where he waited to be smuggled into a war zone. After a two-week training camp in the Syrian city of Raqqa, the de facto capital of the Syrian and Iraqi territory that the group calls its "caliphate," he would be assigned to a fighting unit.
Hours before the recruiters were to sneak him across the border, however, Adem turned back and made his way home.
"I realized that what was going on in Syria had nothing to do with Islam," says Adem, who keeps looking over his shoulder as if he might be found out at any moment by Kosovar authorities. He looks like any other teenager, in skinny jeans and a silver chain hanging over his T-shirt.
Jihadist Capital Of The Balkans
The government estimates that more than 300 Kosovars have traveled to the Middle East to wage jihad, or Islamic holy war. That makes this predominately Muslim country of under 2 million people, which unilaterally declared its independence from Serbia in 2008, Europe's biggest contributor per capita of IS foot soldiers.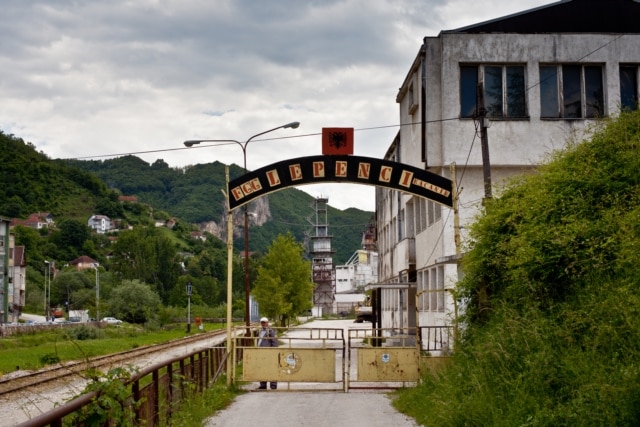 Kacanik in particular has gained a reputation as the jihadist capital of the Balkans. In the past three years, at least 24 men from its population of 30,000 have left to fight for extremist groups like IS or Al-Qaeda in Syria and Iraq.

Adem's own path toward radicalization began when he received a Facebook invitation to attend a sermon hosted by an imam from a nearby town. He says he was "curious" about Islam. For the next five months, Adem attended sermons and Koran classes at a makeshift mosque where he and other young men lived.

The sermons were organised by Rinia Islame (Islamic Youth in Albanian), an Islamic charity operating in Kacanik. It is one among dozens of secretive organisations funded by Saudi Arabia and other Persian Gulf states that promote an extreme version of Islam. The groups are accused of brainwashing youth and recruiting them for extremist causes abroad.