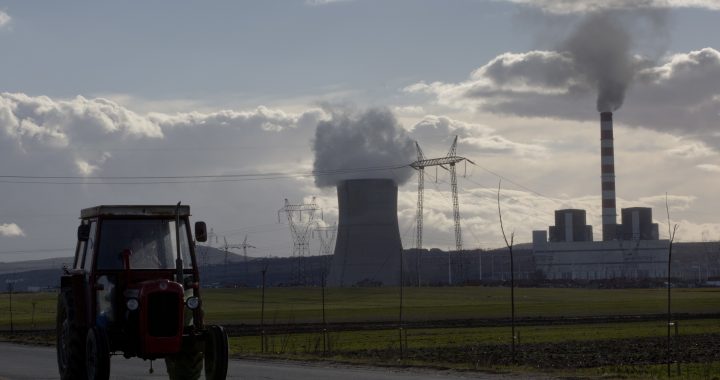 A withdrawal of financial support was announced by the World Bank on Wednesday for the construction of Kosovo's newest power plant.
During an event held today with representatives of global civil society organizations in Bali, Indonesia, President of the World Bank Group Jim Yong Kim confirmed that the international organization will not support a coal power plant in Kosovo.
The Kosovo government stated in 2015 that the Ministry of Economic Development reached an agreement with the World Bank and US company Contour Global that would pave the way to a contract for building the plant, which was dubbed Kosova e Re, New Kosovo.
In 2016, the World Bank told BIRN that they would only support the project after all relevant environmental, social, and technical analyses were conducted, and after consultations with the public and other shareholders.
Following a question by Visar Azemi, executive director of the Balkan Green Foundation, Kim said that the World Bank has made a very firm decision not to go forward with the coal power plant in Kosovo.
"We are required by our by-laws to go with the lowest cost option, and renewables have now come below the cost of coal. So without question, we are not going to do that," he said.
After the Kosovo government signed a 1.3 billion euro-worth contract with Contour Global, the Kosovo Civil Society Consortium for Sustainable Development, KOSID, said that "the project would undermine Kosovo's European future," and that the government should work on developing efficient energy in Kosovo.
Azemi had said that due to the high cost of its construction, if the plant were to be built, Kosovo citizens would have to pay 50 per cent more for their energy bills, and that there would be a significant impact on the environment due to the burning of lignite as fuel.
Prime Minister of Kosovo Ramush Haradinaj said earlier this yearthat the plant had to be built despite environmental dangers, in order to produce energy locally.
"If we have to also import electricity, as some are suggesting, to buy electricity from neighbors, we all need to become refugees," he said. "It is true that energy derived from coal is not as clean as other energies, it is not an alternative, but it is an advanced technology."
In March of this year, Burim Ejupi from the Institute for Development Policy said that the negative impacts make the contract one of the most harmful that has been signed since 1999.
"If this contract comes to life, the state budget would be put under strain and many indispensable projects for Kosovo will not be able to happen, because there needs to be a focus on covering the costs of this billion-dollar investment," he said.