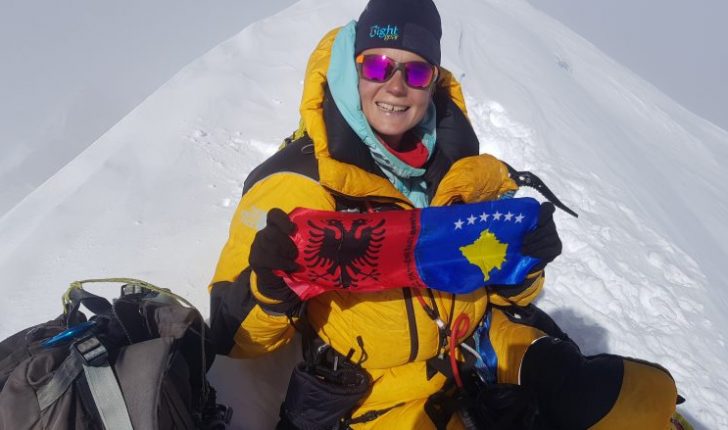 On July 12 at 8:00 am, climber Uta Ibrahimi climbed the Gashurburum 1 peak (8,058 meters above sea level), the 11th highest peak in the world, part of Karakorum, Pakistan.
The way to such peaks is never unexpected because of the wild terrain, unpredictable weather, glaciers and avalanches.
To reach the base camp (5,200m), it was necessary to walk 150-160 km through different camps, a stone-paved pathway and a glacier. The climb from the Camp to Camp 2 (6500m) has been completely rope-less and quite dangerous especially for the crevasses – but the climbs are made with rope between the various stickers.
For Camp 3 (7,200m), the climb has been mainly technical, with a slope of 50-65% and stones and ice.
"Campbelt campings are a tough preparation for the assault, but are also a good opportunity to meet and talk to climbers from all over the world and understandably tell you about our Kosovo, our mountains. Many of them continue the talks even after the expedition, and in the same case, some have also visited Kosovo, "Uta Ibrahimi said.
"This is the 5th 8,000-meter-high peak I have climbed, which officially makes me the only mountain climber in the Balkans that has climbed 5 miles above 8,000 meters-by skipping the mountaineer from Slovenia (which has four adjacent climbs) . I still have the tip to climb (another 9) but I will not stop. I am very happy to continue promoting Kosovo by climbing, setting our flag wherever I climb, and telling the world about our beautiful natural beauties, "said Uta from Islamabad, Pakistan.