Before Kosovo's third annual Pride Parade on Thursday, organizations in Prishtina have arranged artistic events, exhibitions and discussions throughout the week, with the rights of Kosovo's LGBTI community taking the spotlight.
In the lead up to the third Prishtina Pride Parade, which will take place on Thursday morning in Prishtina's city center, LGBTI rights activists have organized a series of artistic exhibitions, parties, conferences and discussions across Monday, Tuesday and Wednesday this week.
This year's parade, which begins at 11:30 at Skenderbeg Square in Prishtina, will march under the slogan, 'Whomever your heart beats for.'
Representatives from Kosovo's primary LGBTI rights organization, the Center for Equality and Liberty, CEL, explained that this year's slogan should be understood both as an appeal to all Kosovars as well as a statement.
"As an appeal, the slogan asks for tolerance, understanding and acceptance; as a statement the slogan is an invitation to the general public to join the Pride Parade, support the LGBTI movement and declare that the rights of LGBTI persons are basic human rights," said CEL in its public invitation to the parade on Friday. "This slogan captures in itself the positive feelings and support that should accompany each person, because everyone's heart beats for a cause, a person; and as such this feeling can't be controlled or disappear, but should be understood and accepted."
According to CEL, Pride Week aims to raise awareness and empower members of the LGBTI community,, as well as raise the visibility of people with diverse sexual orientations and gender identities to Kosovo society.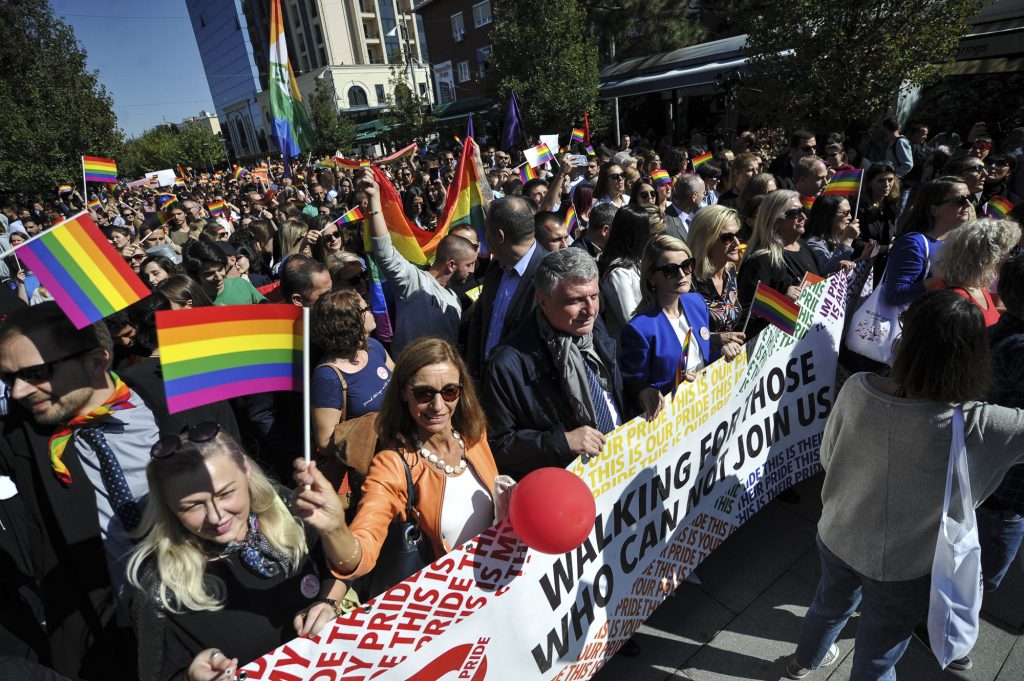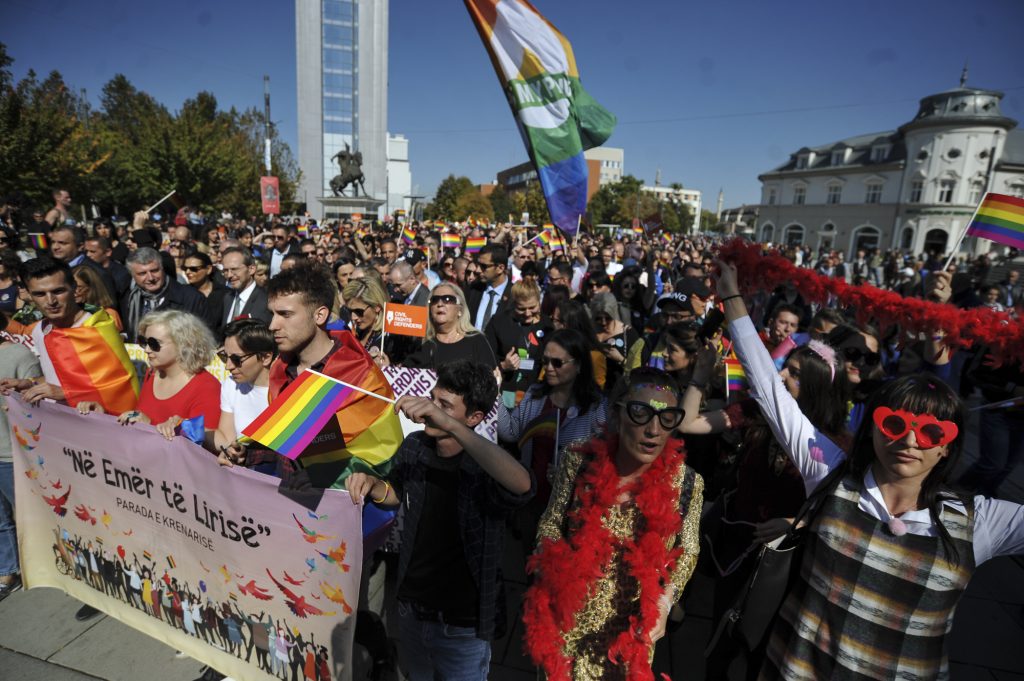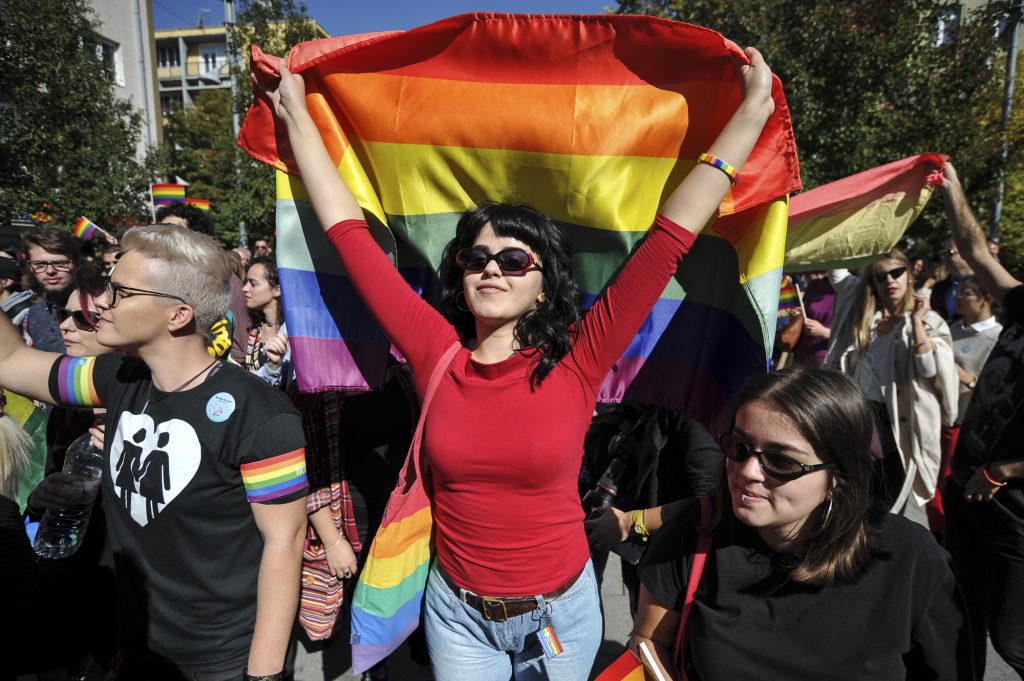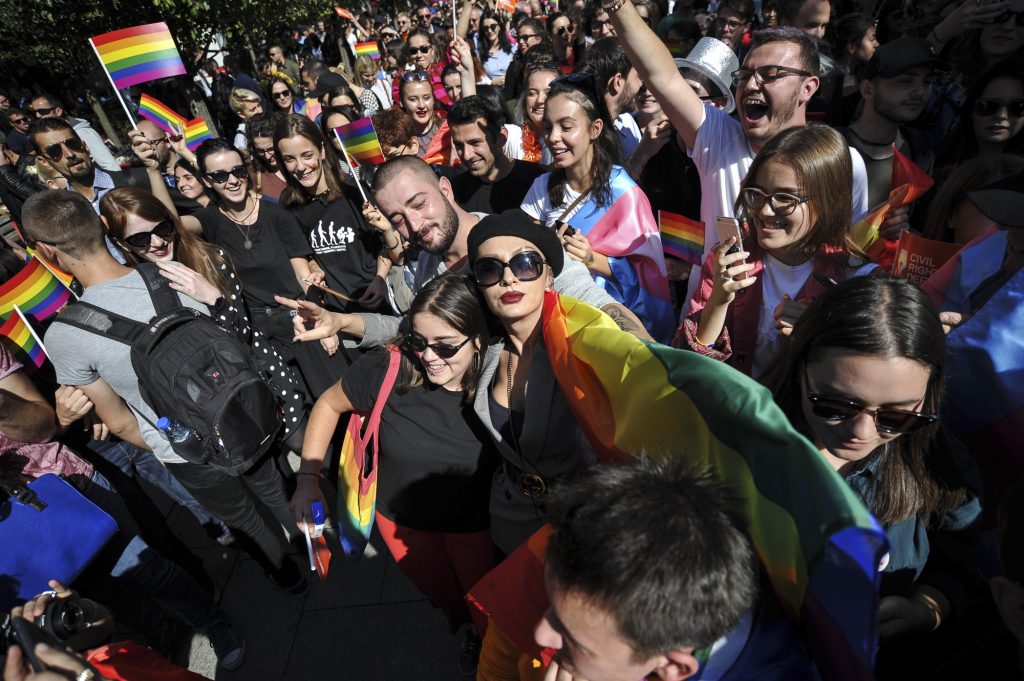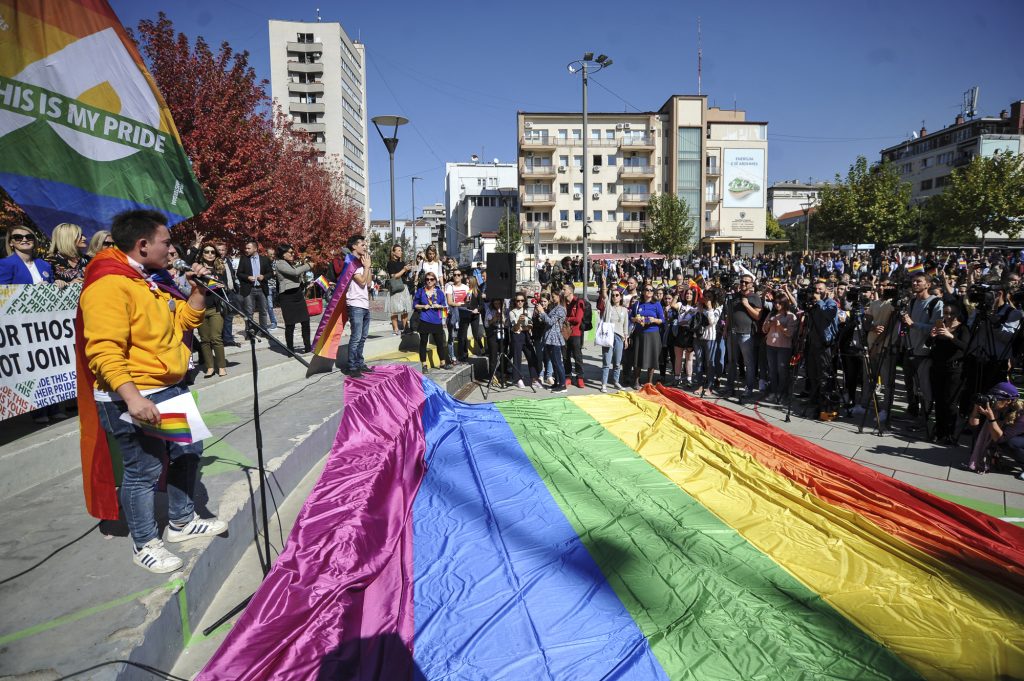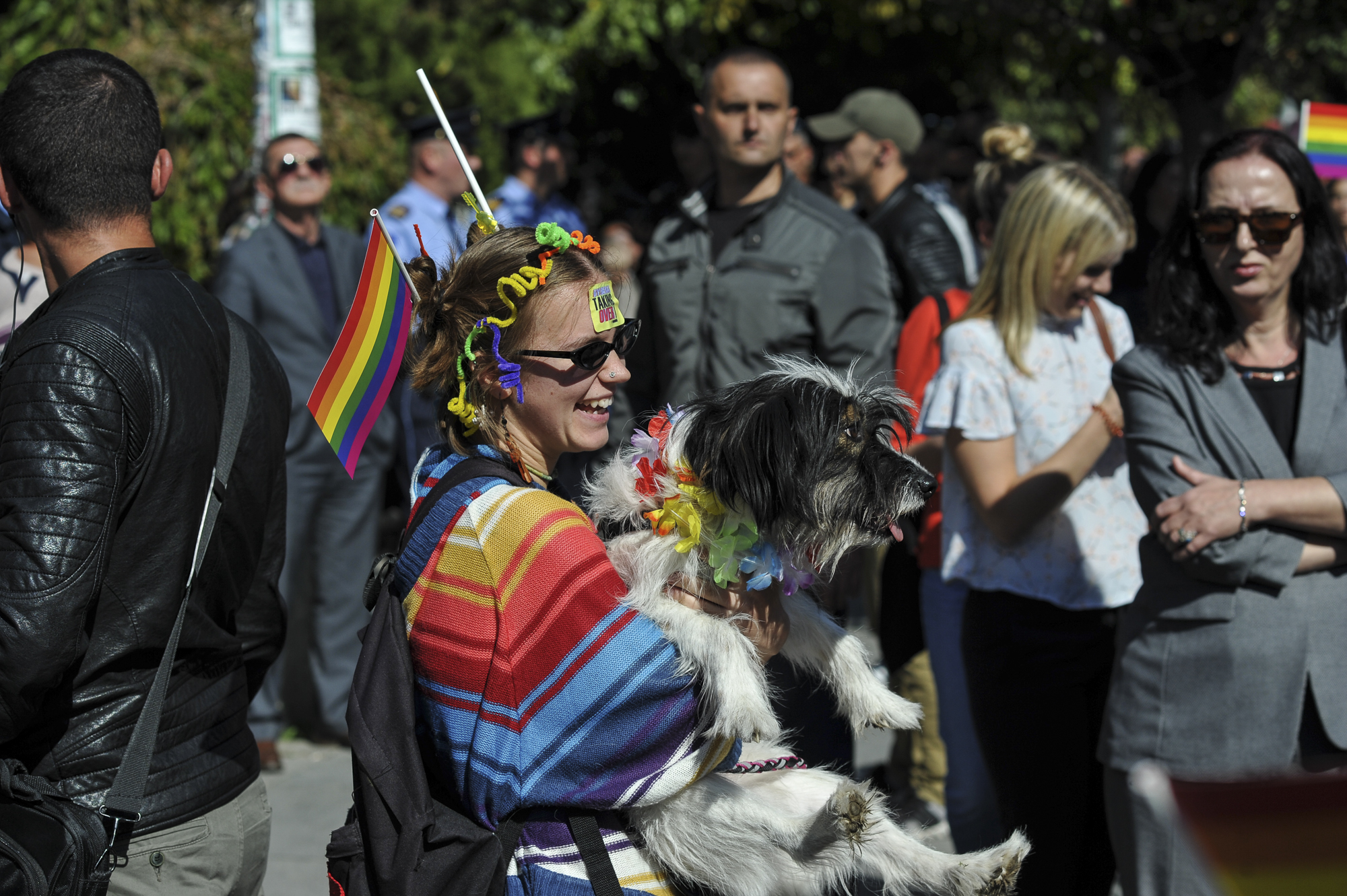 Pride Week will begin with a reception at 14:00 on Monday in the Kosovo Government building, followed by the opening of Majlinda Hoxha's artistic exhibition, 'QUEIN,' at 18:00 at the Institute for Urbanism and Design. "This exhibition presents stories of LGBTI persons through the prism of the camera, addressing the presence of the everyday in juxtaposition to the utopian life of LGBTI persons in Kosovo," said CEL. The exhibition will be followed by a karaoke event at Beergarden Pub from 20:00.
On Tuesday, a conference at Hotel Sirius named 'Legislation: Used and Lost Opportunities' will take place, aiming to reflect on institutional responses to LGBTI rights issues in key pieces of legislation in Kosovo. From 17:00, Termokiss will host the opening of the 'TransBalkan Exhibition,' a documentary and photographic project exploring the lives of transgender people in the Balkans by Aleksandar Crnogorac.
"The intent is not to dive into trans community politics, but rather to focus on the personal aspect of these individuals' human experience with the aim of raising awareness and visibility for the trans community in the Balkans, which is so often misrepresented and misunderstood in this region of the world," explained CEL. From 20:00, a screening of the 2016 Oscar-winning film Moonlight will be held at Kino Armata.
On Wednesday afternoon, the launch of two informative guides will take place at Kosovo's national library: 'Manual for Journalists Covering the LGBTI Community' and 'Manual for Psychological Practice with Transgender and Gender Nonconforming Individuals.' These manuals aim to provide the media and health professionals with practical, informative and educational guidance in their fields in order to promote good practices and ethical-driven reporting.
At 19:30 a screening of the short film 'Kosova Trans' will take place at Termokiss. "The documentary mainly focuses on the struggles of a young transgender woman facing harassment and stigma in a country lacking basic transgender rights," said CEL. "Kosova Trans is Dona's journey to accepting herself, her challenges being inside the closet and many more."
Pride Week will end on Thursday with the Pride Parade. The gathering will begin at 11:30 outside the Kosovo Government building at Skenderbeg Square. The walk will end at Zahir Pajaziti Square, where there will be a series of speeches and a small concert.