BBC
The government has been criticised by the official statistics watchdog for the way it presented data to justify England's second lockdown.
The UK Statistics Authority highlighted the use of modelling at Saturday's TV briefing showing the possible death toll from Covid this winter.
It said there needed to be more transparency about data and how predictions were being made.
The projections were out of date and over-estimated deaths, it has emerged.
A forecast made by Public Health England and Cambridge University said the country could soon be seeing more than 4,000 deaths a day.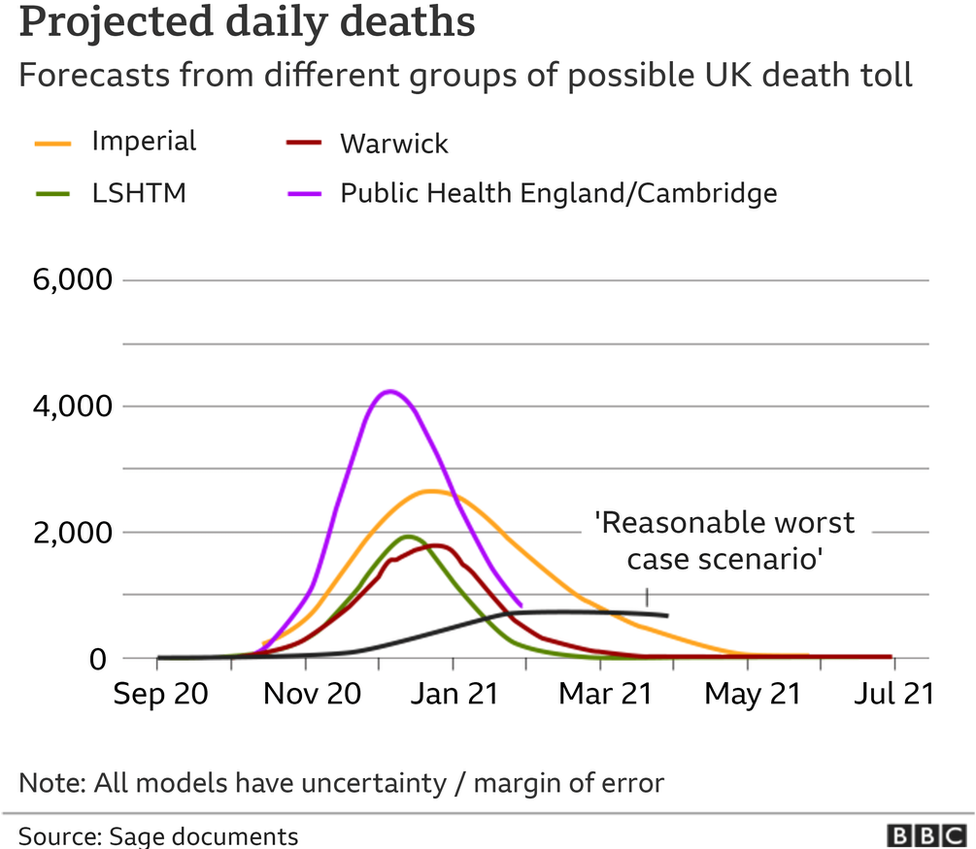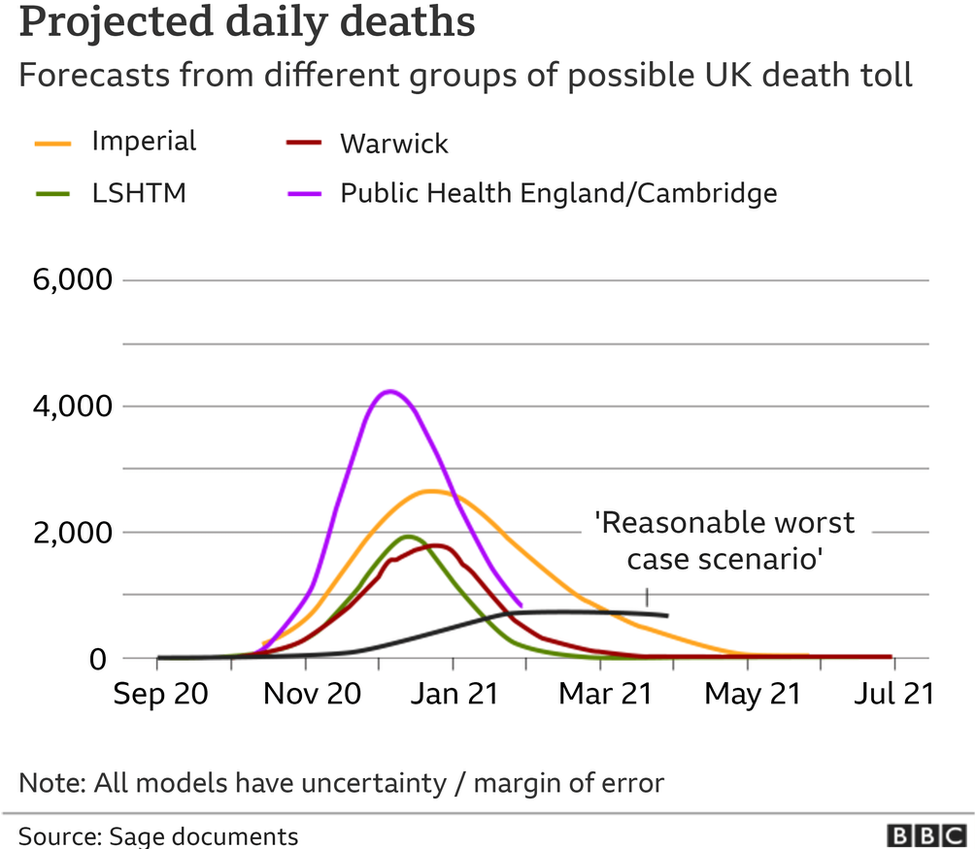 The projection was made weeks ago and had forecast there would be 1,000 deaths a day by the end of October when the average was actually four times less than that – a fact that was known at the time of Saturday's TV briefing.
What is more, the model had already been updated to predict a lower estimate, but this was not used in the briefing fronted by chief scientific adviser Sir Patrick Vallance and chief medical officer Prof Chris Whitty, alongside Prime Minister Boris Johnson.
It is understood the graph was used by the two senior advisers in meetings last week where the decision to impose a nationwide lockdown in England was made.
The pair were grilled about it by MPs on Tuesday and Sir Patrick apologised for any confusion caused.
'Full transparency'
Sir David Norgrove , chair of the UK Statistics Authority, said: "I recognise the pressures faced by all those working on decisions related to coronavirus.
"But full transparency of data used to inform decisions is vital to public understanding and public confidence."
The use of the data has also drawn criticism from former prime minister Theresa May, who abstained from the lockdown vote in parliament on Wednesday. The vote saw MPs agree to the four-week restrictions in England.
Sir David Spiegelhalter, one of the most respected statisticians in the country, said the whole saga had been "really unfortunate".
But he said the situation with Covid was sufficient to warrant "radical action" – but it was not for him to say what precise measures were needed and the decisions to be taken must look at the bigger picture.